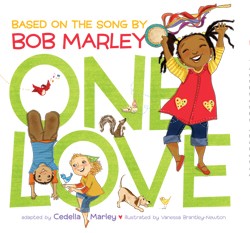 Cedella Marley
has created a children's book based on her father, Bob Marley's hit song "One Love".
This book looks so adorable,it looks like a great keepsake with her Caribbean culture. Check out more info and the book trailer.
Adapted from one of Bob Marley's most beloved songs,
One Love
brings the joyful spirit and unforgettable lyrics of his music to life for a new generation.